Here is a look at the conference championship game schedule for this upcoming weekend. A little preview and some tips for viewing the games or going to the games.
---
MAC Championship— Friday, November 30, 6:00 pm CST. NIU vs. Buffalo at Ford Field. (ESPN2)
NIU started slow but has come on. They have been here before and Coach Carey has made this program a strong, steady team year in and year out. Lance Leopold who made the jump from D3 powerhouse UW-Whitewater to Buffalo four years ago has had the Bulls playing strong all year long.  
The Rock City Eatery in midtown is a great place to pre-game. They serve the Italian spirit Amaro as well as having "barrel aged cocktails" This is big thing in Michigan I guess. Their logo is "Food. Booze. Pie." Love that.
MY PICK: NIU wins in overtime.
---
Pac 12 Championship— Friday, November 30, 7:00 pm. Utah vs. Washington at Levi Stadium in Santa Clara, CA. (FOX)
Washington knocked off Washington State in the Apple Cup earning the right to play for the Pac 12 title. Neither team has a prayer to make the playoffs. How much lack of love is there for the Pac 12? Utah won a league with USC, UCLA and the Arizona schools in it and are not a national story at all. Man I miss the 90's when California football mattered.
In Santa Clara, the Taplands Brewpub is the top rated place to get some food and a few drinks. They have some of their own beer that is brewed on location as well as 25 rotating tap beers. They also have a meat and cheese plate that sounds much more midwest than west coast.
MY PICK: Chip Kelly. I'm actually not a huge fan of his, but I think he will get the PAC 12 and UCLA back on the football map. I will watch the MAC game before this. Ok, let's go with Washington so we have a Friday Husky sweep.
---
The following games are all on Saturday, December 1.
Big 12 Championship Game—  11:00 am CST. Texas vs. Oklahoma at AT&T Stadium in Arlington. (ABC)
I honestly don't think Oklahoma will get in even with a win. They would need some major help, like Northwestern knocking off Ohio State. Urban Meyer gets in with one loss over Lincoln Riley's one loss team because Riley will be coaching where they actually have a playoff system soon. (Please Packers, just give him a call).
AT&T Stadium is awesome. There is a standing area, the drinks are not outrageously priced and the people there typically enjoy their drinks. AT&T Stadium sells more drinks than any other PLACE in Texas. If you go try the Cowboyrita for only $17.
MY PICK: Oklahoma's one loss came to Texas, I think they win in a lower scoring contest than you would think. Take the under.
---
Sun Belt Conference Championship— 11:00 am CST. Louisiana at Appalachian State at Kidd Brewer Stadium in Boone, NC. (ESPN)
Appalachian State knocked off Troy to win the Sun Belt East. Louisiana Ragin' Cajuns (possibly best nickname in sports) are 7-5 in a weaker and more balanced West. This game is played on the Appalachian State campus, not a neutral site.
If you are in Boone, check out the Mellow Mushroom. Craft beers and calzones and creative stone-baked pizzas. Possibly some creative stoned-baked people as well.
MY PICK: Appalachian State wins on a blocked field goal in the 4th quarter. Take that Michigan.
---
Conference USA Championship— 12:30 pm CST. UAB at Middle Tennessee State at Johnny "Red" Floyd Stadium in Murfreesboro, TN. Do you think it is supposed to be Murphysboro but someone didn't know how to spell when they named the town? (CBSSN)
UAB lost to Middle Tennessee State 27-3 last week. They get a rematch. Both teams have one conference loss. UAB is a great story playing in this game two years after the program was revived. https://wordpress.com/post/bigrodandbearshow.com/845
MTSU edged out Lane Kiffin's Florida Atlantic team by one point earlier but the Owls then ended up a disappointing 5-7.
If you are in Murfreesboro, check out the Slick Pig BBQ. The Saturday Tailgate Special is one large pork (not sure how much of a pig that is), two large sides, an eight pack of buns and 20 wings.
MY PICK: I'm going with my heart and UAB. Go Blazers!
---
American Championship Game— 2:30 pm CST. Memphis at UCF at Spectrum Stadium in Orlando, FL. (ABC)
This was the best conference title game last season. It was like the Rams vs. Chiefs game on Monday night. It had everything but defense. UCF needs to win big here and have a tornado wipe out the NCAA headquarters in Indianapolis to have a shot at the National Title.
Not a big fan of Orlando. Everyone seems like they are there visiting something and traffic is awful all the time. You could check out the Dead Lizard Brewing Company and if you get there Wednesday for the game you can enjoy Yoga and Hops Wednesdays. The logo is part brilliant part disturbing.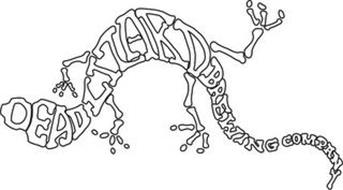 MY PICK: UCF wins big but the tornado does not destroy the NCAA headquarters because it is December and it is not tornado season. UCF finishes fifth in the playoff committee's ranking just to piss everyone off.
---
SEC Championship Game— 3:00 pm CST. Alabama vs. Georgia at Mercedes-Benz Stadium in Atlanta, GA. (CBS)
This is the game that more Ohio State fans might watch than the Big 10 Championship. If Georgia wins, OSU becomes "The Ohio State University playing for a Rose Bowl trophy" This game will feature more young men that will never get a college degree than a Kentucky basketball game. But, they will all have more in their life savings than me ☹️!
If you want to party in Atlanta, there are lots of places. But if you see Ray Lewis and his crew out, just walk away.
MY PICK: Alabama and Georgia get into a huge brawl in which every player is suspended so they can't participate in the four team playoff. Voice– "Big Rod, wake up". Aww shit. I don't care who wins, they might both be in. Roll Tide.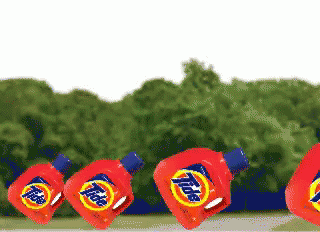 ---
SWAC Championship Game— 3:30 pm CST. Southern at Alcorn State at Jack Spinks Stadium in Lorman, Mississippi. (ESPNU) Jack Spinks was a fullback in the 1950's.
This game is strange for me because ESPN does not list the SWAC as a FBS school, but they are not in the FCS either. This conference is all historic black colleges and instead of accepting bids to bowl games or going to the FCS tournament, they, like the Ivy League and MEAC, just play conference games but the SWAC has a championship game.
When I look for places to drink and eat in Lorman, it sends me to Vicksburg. The Old Country Store in Lorman serves fried chicken, collard greens and other southern specialties, may have to sneak in a bottle.
MY PICK: Alcorn State. Steve McNair was one of my favorite players and his story is tragic, but I'll take the Braves because that was my high school mascot.
---
Mountain West Conference Championship Game— 6:45 CST. Fresno State at Boise State at Bronco Stadium in Boise, Idaho. (ESPN)
Boise State has quietly continued to be a very good team every year. Jeff Tedford has built Fresno State into a quality program again after being let go by Cal that matches the success Pat "we will play anyone anywhere" Hill did.
The high on Saturday is 38 degrees with a rain snow mix. Forget beer, go to the 8 Feathers Distillery and try the Ground Game Flavored Whiskey. Buy a bottle and make sure you have a flask in your cowboy boots.
MY PICK: Boise State wins on a hook and ladder and half back pass two point conversion.
---
ACC Championship Game— 7:00 pm CST. Clemson vs. Pitt at Bank of American Stadium in Charlotte, NC. (ABC)
Clemson is playing a 7-5 team in a conference championship game that lost to UCF 45-14 and Notre Dame 19-14. Come on people, all we are saying is give UCF a chance.
I don't know much about North Carolina. Haven't met many east coast people at all. Not sure if North Carolina is more southern or east coach. But, if you go to the Carpe Diem Restaurant (for you Big Rod and the Basement Boys fans I will translate that into "seize the day") The urban dictionary gives this example: "I should probably study for this calculus exam to help me become a civil engineer, unless I want to end up smoking crack in the back of the McDonalds parking lot. Carpe diem!"  With that said, Carpe Diem seems to offer east coast in North Carolina. If you go down before the game on Friday they have a "Naked Canvas Charlotte Sip and Paint With A Nude Male Model" event. Not my cup of tea, but, hey seize the day.
MY PICK: Clemson wins 48-14 but Dabo Swinney punches a Pitt linebacker after a late game interception and gets fired. Lemanski Hall takes over on an interim basis and Clemson goes on to win the National Championship game. Hall retires as the only coach with a career 2-0 record and National Title.
---
B1G Championship game— 7:00 PM CST. Northwestern vs. Ohio State at Lucas Oil Stadium in Indianapolis, IN. (ABC)
The two 7:00 games look like awful match-ups. Ohio State on paper has 22 more recruiting stars on both sides of the ball than Northwestern. What Pat Fitzgerald does at Northwestern is amazing. Last time I was down there they talked about having a 100% graduation rate over a three year span. Who else can do that and compete. I will be cheering for the Wildcats as I finish off that 12 pack.
Last time I was in Indianapolis we went to this dive bar near our hotel. Thinking Indianapolis was a little more cultured than most of the  midwest (think the Atlanta of the south) we thought that would be fine. We were in the bar about 15 minutes and these two guys playing pool flipped us all off, kissed his middle finger and said "F@$& You" and "F@$& You". We left. The next bar we were recommended was a bar with a band playing that had some sort of fence up to protect the band from beer bottles getting thrown at them. Avoid Indianapolis bars or don't take recommendations from the same people I did.
MY PICK: Wildcats pull the upset!!!!!!