When I was a young coach, I would watch as many bowl games as possible and take notes in a notebook sitting next to me to find some new, innovative way to run a football team. I no longer keep the notebook, but I love watching the bowl games during our holiday break. I am not going to break down every game, but I will give you the best game to watch on each day. I am not including the artificial "playoff" games because I don't care about them.
---
Saturday, December 22nd
Memphis vs. Wake Forest |

Jared Birmingham Bowl

 
If your jeweler is sponsoring a bowl game, you are paying too much for a ring.
Houston vs. Army |

Lockheed Martin Armed Forces Bowl
Lockheed Martin is a global security and aerospace company. Ok they can sponsor this game. DO NOT try to sneak alcohol into this game.
Buffalo vs. Troy |

Dollar General Bowl
Why do tickets cost $42, shouldn't they be a dollar?
Hawaii vs. Louisiana Tech |

SoFi Hawaii Bowl

 
SoFi is a finance company that specializes in loans and student loan refinancing. Since most of these players are not going to the NFL, they might need SoFi.
Best Game:
I'm going with Buffalo vs. Troy. 6:00 CST. Both Lance Leipold and Neal Brown are coaches that have got their programs going and their names might be surfacing for big time jobs soon. Brown already has. Buffalo had only one loss when they were upset in the MAC Championship game. Troy was upended by Appalachian State and missed out on the Sun Belt Championship game but they do have a win over Nebraska this year.
My Picks: Memphis, Army, Troy and Hawaii
---
Wednesday, December 26
Boston College vs. Boise State |

Servpro First Responder Bowl
Servpro works on restoring homes and businesses after being damaged by disasters and they combine with celebrating First Responders. If you are going to any bowl, this would be the best one to have a heart attack during the game.
Minnesota vs. Georgia Tech |

 

Quick Lane Bowl
Quick Lane is an oil change, tire and service repair company and is sponsoring the groups at Ford Field in Detroit. Get an oil change and your tires rotated while you watch two barely bowl eligible Power 5 teams.
California vs. TCU | 

Cheez-It Bowl
(Cheez-Its!!! Played in Phoenix. I can't watch this game because there are going to be so many bad Cheez-It commercials that I couldn't possibly take it.
Best Game:
I'm going with Boston College vs. Boise State 12:30 pm CST. Hope you have the day after Christmas off or you can't watch this game. Both teams are sneaky good. If I have to choose between Power 5 teams that barely make it into a bowl game vs another team like that, I will always go with a Power 5 team vs. a non-power five school. Boise State never disappoints in bowl games.
My Picks: Boise State, Georgia Tech wins the last game of the Paul Johnson era and California beats TCU in two overtimes.
---
Thursday, December 27
Temple vs. Duke | 

Walk-On's Independence Bowl
Walk-On's is a Bistreaux and Bar located mainly in Louisiana but has been spreading out through the south. Yes, I spelled Bistreaux correct
Miami vs. Wisconsin | 

New Era Pinstripe Bowl
How do you punish two underachieving teams? Make Miami play a game in New York City during the winter and don't let players from Wisconsin go to Florida, Arizona or California for a week to escape winter.
Baylor vs. Vanderbilt | 

Academy Sports and Outdoors Texas Bowl
Academy Sports and Outdoors is a sporting goods store for hunting, fishing and camping equipment. A store most Vanderbilt students and most Baylor football players will never enter.
Best Game:
I want to pick Wisconsin and the U, but I am a Badger fan and can barely watch them this season. I'm going with Temple vs. Duke at 12:30 CST in the 1980's basketball powerhouse match-up. I have just as much respect for what David Cutcliffe has done with Duke football as what Coach K does every year but Ed Foley has also done a great job at Temple.
My Picks: Temple, Wisconsin and Baylor
---
Friday, December 28
Purdue vs. Auburn | 

Franklin American Mortgage Music City Bowl
Franklin American Mortgage provides, you guessed it, mortgages for home buying. It is in Nashville, hence the "Music City" part.
West Virginia vs. Syracuse | 

Camping World Bowl
Camping World supplies RV parts and, you guessed it, camping supplies. It takes place in Camping World Stadium in Orlando.
Iowa State vs. Washington State | 

Valero Alamo Bowl
Valero is a manufacturer of transportation fuels and petrochemical products. The game is in San Antonio.
Best Game:
This day features five of my favorite college coaches. Jeff Brohm at Purdue who turned down the Louisville job. Dino Babers of Syracuse who is very under appreciated. Then you have Dana Halgerson at West Virginia, Matt Campbell at Iowa State and Mike Leach at Washington State. Sorry Gus Malzahn, feels like your time has passed. I'm taking Iowa State and Washington State at 8:00 CST in a matchup of contrasting styles and coaches.

My Picks: Purdue, Syracuse and Iowa State
---
Saturday, December 29
Florida vs. Michigan | 

Chick-Fil-A Peach Bowl
Chick-Fil-A is to the south what Culvers is to the midwest. Its growing and will be available almost everywhere soon.
South Carolina vs. Virginia | 

Belk Bowl
Belk is also a mostly southern department store. This game is in Charlotte, NC.
Arkansas State vs. Nevada | 

Nova Home Loans Nevada Bowl
Nova Home Loans is centered in the NV, CA, AZ area.
Best Game: These games all begin before 1:00 CST because the first round of the final four is that evening. I'm going with the Canis Lupus Bowl – Arkansas State vs. Nevada because the Red Wolves vs. the Wolf Pack has got to be an epic battle of canine proportions. I'm taking the Pack over the Red Wolves.
My Picks: Michigan, Virginia, Nevada
---
Sunday, December 30
Let's take a break for the NFL.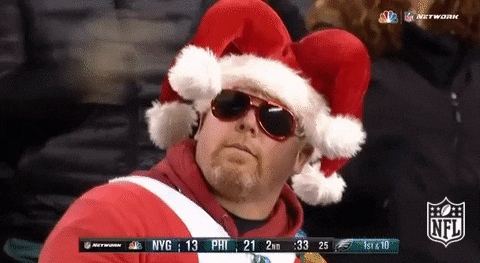 ---
Monday, December 31 |

New Years Eve Day
Cincinnati vs. Virginia Tech | 

Military Bowl presented by Northrop Grumman
This is a defense technology company. Still not sure why they have to advertise, it's not like you or I are going to go, 'hey, I need someone to protect my home that can scramble jet fighters and shoot down potential terrorists in my sub division.
Stanford vs. Pittsburgh | 

Hyundai Sun Bowl
Michigan State vs. Oregon | 

Red Box Bowl
Missouri vs. Oklahoma State | 

AutoZone Liberty Bowl
Northwestern vs. Utah | 

San Diego County Credit Union Holiday Bowl
NC State vs. Texas A&M | 

Taxslayer Gator Bowl
Best Game: When I was growing up, I loved the Liberty Bowl, Sun Bowl, Gator Bowl and especially the Holiday Bowl. These were the bowl games where you could see the teams that you might read about, but never see. We didn't have access to those west coast teams unless they were a dominant program (USC and UCLA at the time) and we saw maybe two to three college games on a Saturday if you were lucky. The Holiday Bowl was always a shootout. Which for us Big 10 guys, was a nice treat. So, I'm going with Northwestern vs. Utah because it will be the opposite of the Holiday Bowls I grew up with, first team to 17 wins.
My Picks: Michigan State, Oklahoma State, Northwestern and NC State.
---
Tuesday, January 1st |

New Years Day
New Years Day, give me the Cotton Bowl with my Bloody Mary and hangover, on to the Rose Bowl and then cap it off with the Sugar and Orange Bowl. That's all I need on New Years Day. Now we have:
Mississippi State vs. Iowa |

Outback Bowl
LSU vs. UCF | 

Playstation Fiesta Bowl
Kentucky vs. Penn State | 

VRBO Citrus Bowl
VRBO is a vacation rental company and the game is being played at Camping World Stadium in Orlando, fitting.
Washington vs. Ohio State | 

Rose Bowl
Texas vs. Georgia | 

All-State Sugar Bowl
Best Game: The LSU and UCF game is the game I have circled for the entire season. If LSU dominates the game we can lay any argument UCF had to rest. If UCF wins easily, then we have a great debate for another season to expand the playoffs.
Picks: Iowa, UCF, Penn State, Ohio State and Georgia (hate to go heavy on the Big 10, but these teams simply have more talent than the teams they play, but don't be surprised if all of them are outplayed.