Teams are on the uprise as 8 of my 10 teams have either moved up spots or moved into my power rankings all together. I also discuss James Harden's hot streak and why I'm not that impressed.
**
NR

DENOTES NOT RANKED**
---
1. Milwaukee Bucks (26-10) ⬆️3️⃣
The Bucks have the best record in the East and have won 8 out of their last 10. Giannis is currently my pick for MVP. All I have to say….. 👇🏻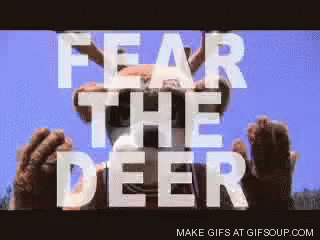 ---
2. Denver Nuggets (24-11) ⬇️1️⃣
Nuggets are still rolling! Still first in the gauntlet of the West and on a 3-game winning steak, winning 7 of 10.
---
3. Indiana Pacers (25-12) ⬆️2️⃣
Sleeping Beauty – The Indiana Pacers
They've won 3 in a row, and 8 out of their last 10. The return of Victor Oladipo has been HUGE for the Pacers.
---
4.OKC Thunder (23-13) ⬇️1️⃣
The Thunder are still playing well, but slipped up slightly over the Christmas break, going 6-4 over their last 10. I still like this team moving forward!
---
5. Houston Rockets (21-15) ⬆️2️⃣
If you remember all the way back to my first published power rankings, I called the Rockets "pitiful," and that they were. But recently, I have to give them credit. They have finally gotten back on track and on an upward trend. James Harden is on an absolute tear. He's on fire. He had 43 and another triple-double two nights ago. HOWEVER! People are looking at this and thinking "oh my god, here we go again! James Harden's going to win MVP again, he's the greatest thing ever!!"….people, pump the brakes. This same exact thing happened last season. Harden got hot in January, February, and March; don't fall for it. Let me tell you why.
There's this new stat I've learned about in basketball called the "Player Usage Rating." James Harden has the highest "Usage Rating" in the NBA by a TON! 37.4% to be exact. That means he has the ball in his hands constantly. All the time. Now put two-and-two together. If a player always has possession of the basketball, odds are he's going to make shots…he's going to score points…he's bound to get some rebounds…maybe connect on a few assists. You know what other stat comes with having possession of the ball all the time?…… Turnovers. In order to turn the ball over, you first have to have possession. While Harden had a 43-point triple-double two nights ago, he also added 9 turnovers to that line. Other combo guards such as Westbrook and Wall also have high "Usage Ratings." What do they do well like Harden? Get to the rim, draw fouls, take a beating, 4-step step-backs. They do all this during the months of January through March. Load the stat sheet. But if you remember, what happened to Westbrook and Harden last season? They did the same exact thing…but they were burnt out. Their bodies were tired. They get to the playoffs and flame out. Let's take last year Harden against Golden State as an example. Harden was nowhere to be found. I can't remember which game it was, but he was 0-11 from 3-point land and during the entire series he shot 24% from deep. He was Out. Of. Gas.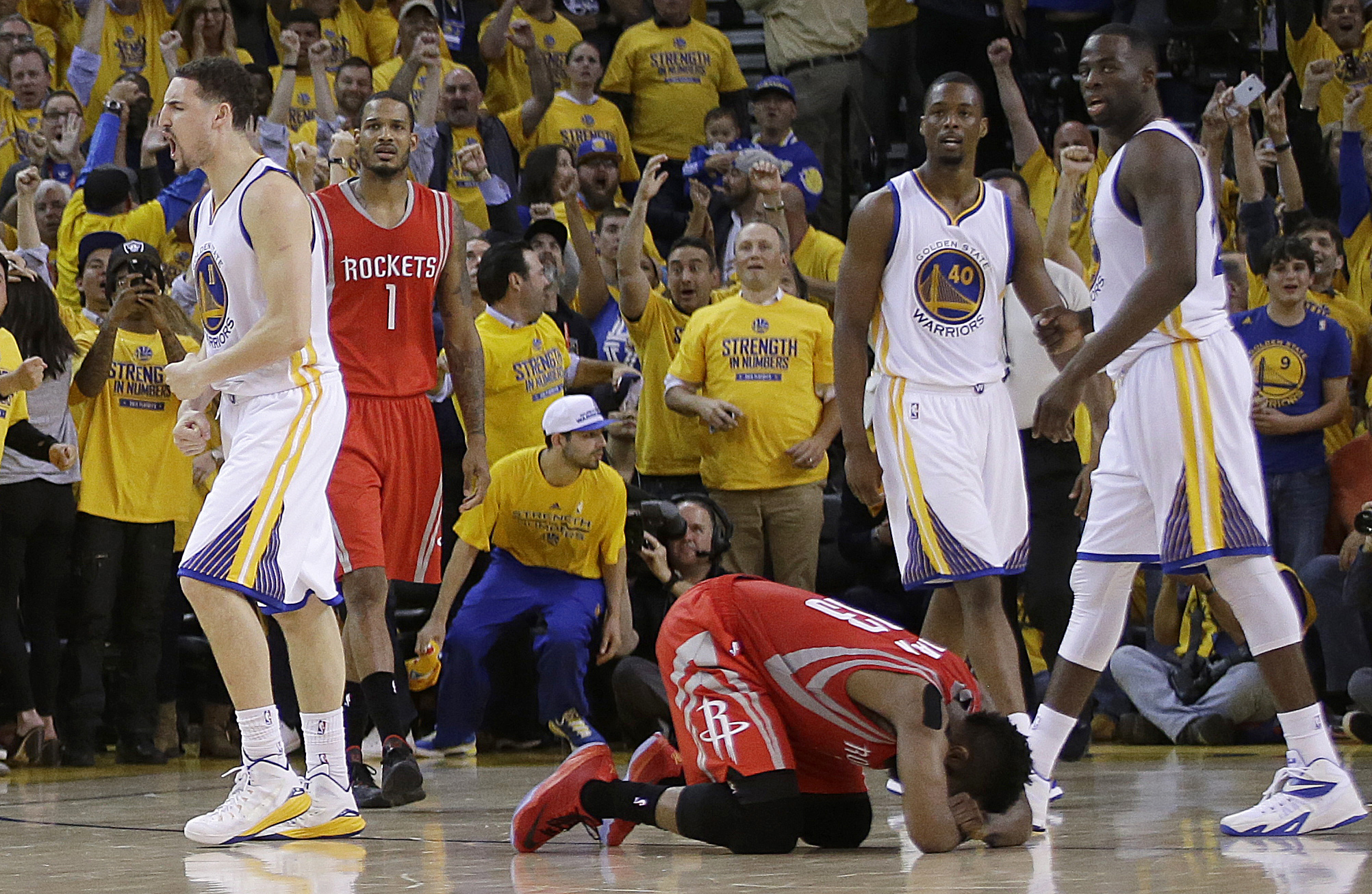 I'm not taking anything away from Harden. Yeah, his stat-line has been absolutely impressive over the last week, two weeks. Averaging 40 over his last 10. Impressive. But where have these numbers been in the playoffs? I haven't seen him in the NBA Finals yet. He puts up great numbers in December, January, February, but is M.I.A. in the postseason. You know who sustains these numbers December-June? LeBron James. His stat line through his last 11 NBA Finals games: 34 PPG, 13 RPG, 10 APG, and his field goal percentage is UP. You ever notice that LeBron has the ball less so this new "Usage Rating" is irrelevant to him, yet he still sustains his numbers for the duration of a season/postseason? He produces in the postseason and he wins games when it counts. Winning games is important in the NBA regular season, don't get me wrong. Getting a good seed is important. Being the MVP of the month of December doesn't mean jack if you can't produce in the playoffs and sustain those numbers. LeBron should be the MVP every single season. He's taking this team of misfits and winning games and producing. Oh, by the way, the Lakers finished with 35 wins this season. They're currently on pace to double that. He took another team of misfits in the Cavaliers back to the NBA Finals. What did the Rockets and Harden do last year? The Rockets finished #1 in the West over the defending champion Warriors and Harden won MVP averaging 30-8-5. They lost in the Conference Finals to that Warriors team where Harden disappeared and flamed out.
I will buy in 100% and own the fact that I was completely wrong on Harden when I see him prove to me that he can sustain this over time and produce come crunch time in the postseason.
---
6. Golden State Warriors (25-13) ⬆️2️⃣
I'll admit, I was a little harsh on the Warriors last week. But, they continue to lose games they shouldn't and that concerns me. They've won 2 in a row, and 6 out of 10.
---
7. Philadelphia 76ers (24-14) ⬆️3️⃣
The 'Sixers are .500 over their last 10. I love to hate them.
---
8. Boston Celtics (21-15) ⬆️1️⃣
Boston seems to be in the same boat as Golden State. Just when they look to be on their way to win 10, 12 games in a row, they lose to the Bulls or something. I expect them to get their shit together here in the new year!
---
9. Portland Trail Blazers (22-16) 
NR
The Blazers are my roller coaster team of this season. Up, down, up down…last week I didn't have them ranked. As a matter of fact, they dropped out completely after I had them ranked at 8th. But, their on the upswing of that roller coaster as they've won 2 in a row and 7 of 10.
---
 10. San Antonio Spurs (21-17) 
NR
The first time the Spurs have been in my rankings this year! I have this feeling that Coach Pop will have this team catching fire and reeling off some wins and working their way up that Western Conference standings and getting back to the old Spurs way. They've recently won 2 in a row and 7 out of their last 10 games.
---
DROPPED OUT
Los Angeles Lakers (21-16) 2️⃣
I maaaaaaaay have been a little too excited about the Lakers last week. Just in a week, they've gone from my #2 team in my rankings and 4th in the West, to out of my rankings and 7th in the West. The loss of LeBron to a groin for an indefinite amount of time doesn't help either. They've lost 6 of their last 10.
---
MY OUTSIDERS LOOKING IN
Charlotte Hornets
Brooklyn Nets (yes, the Nets)
Los Angeles Clippers
Miami Heat