The NFL Postseason is officially here! I love the NFL playoffs for a couple reasons. One of the biggest reasons is for the pure fact that you never know who will be in it until the end, and who will make it to the Super Bowl. Unlike College Football (and their flawed CFP system) everyone knows Clemson and Bama will be in the Championship game. Or the NBA. Before the season starts, we all know Golden State (& previously Cleveland) would be in the Finals. It takes away all the excitement. The NFL in my opinion is the best postseason in sports, with March Madness being right up there.
I made my picks for the Wild Card games this weekend. All I have left to say is:
BEAR DOWN!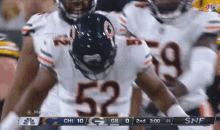 ---
Saturday, 3:35 – ESPN/ABC |

Indianapolis @ Houston
THE SPREAD: Texans -2
I like the Colts, and what they've done this season is nothing short of amazing. However, I personally think they're the weakest of all the playoff teams this year. Houston will win and the Colts won't cover.
MY WINNER: Texans 26, Colts 21
---
Saturday, 7:15 – FOX |
Seattle @ Dallas
THE SPREAD: Cowboys -2.5
This might be the best game of the weekend. I think it will be competitive and high paced. Remember the last time these two met in the playoffs?…..
It didn't end well! Dallas has been playing some solid football, and most people don't even give Seattle a chance in this one. Except for me! I'm taking Seattle with the upset in Jerry World.
MY WINNER: Seahawks 31, Cowboys 27
---
Sunday, 12:05 – CBS |
Los Angeles @ Baltimore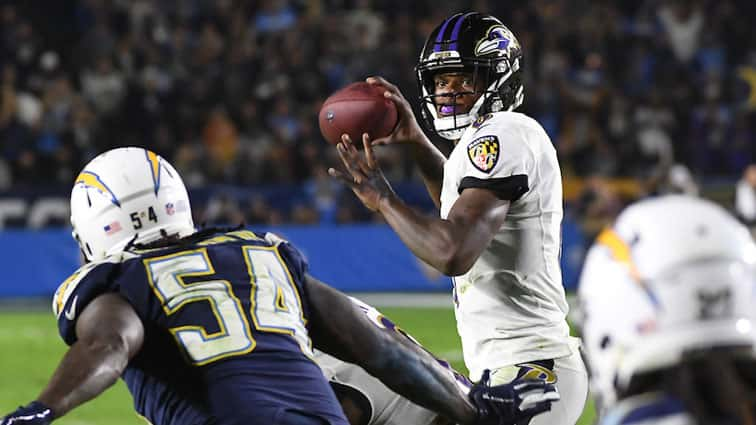 THE SPREAD: Ravens -2.5
Welcome to the Lamar Jackson show! This kid is unbelievable and incredible to watch. He has single handedly saved John Harbaugh's job and this Raven team is on fire. I like the Ravens in this one and Los Angeles will cover.`
MY WINNER: Ravens 23, Chargers 21
---
Sunday, 3:40 – NBC |
Philadelphia @ Chicago
THE SPREAD: Bears -6.5
As always, I've saved the best for last. Bears fans, welcome back to playoff football! I'm super pumped for this game tomorrow and I think the Bears will handle the Eagles.
MY WINNER: Bears 34, Eagles 13