This will come as a shock to none of you, but I have quite literally not missed a single night of NBA basketball over the course of the last twelve days with the exception of not being able to watch any of the day games during the workday and a handful of the late games. I missed basketball.
While the 'NBA Bubble' has been nothing short of bizarre and abnormal, beggars can't be choosers and I'm not going to sit here and complain about a thing, and truthfully, this may not even be "abnormal" anymore in today's world. Yes, I miss the atmosphere and electricity of having fans in the arena. Yes, I miss home court advantage and teams playing in their own arena. No, I don't like "Black Lives Matter" on the court or players wearing social justice messages on the backs of their jerseys. I miss the traditional NBA. But agree or disagree, like or dislike, THIS, the 'NBA Bubble', is what we've been given and I've enjoyed every minute of it. Here are my best and worst thus far.
---
My Best
Luka Dončic | This kid has been nothing short of amazing. I didn't get to watch Luka a lot during the season prior to COVID shutdown, but I single handedly watched him shred my Milwaukee Bucks the other night and I couldn't even be mad about it. Actually, I was sitting there watching and HOPING to see him make a highlight reel play every time he touched the ball, as he did a number of times in that game. Luka has mad skill, and in my opinion, is easily one of the most skilled, if not most skilled player in the league right now. He finished the night against the Bucks with 19 assists, but he should have had about 8 more. The way he sees the floor and moves the basketball to find open shooters is "LeBron Like," and entertaining as hell to watch. Luka is on pace to be a top-5 player in this league, and might be already. 👀
2. Michael Porter Jr. | Again, didn't watch much of MPJ early on this year, but my goodness has he been impressive. When he was drafted, I didn't think much of him, as he seemed to have been an injury hazard and couldn't stay healthy. After all, he only played in 3 college games before declaring for the draft. I honestly thought Denver was crazy for drafting a kid who only played in 3 games. He went from hardly playing with Denver, to being their best scoring option. Keep your eyes on MPJ heading into the playoffs.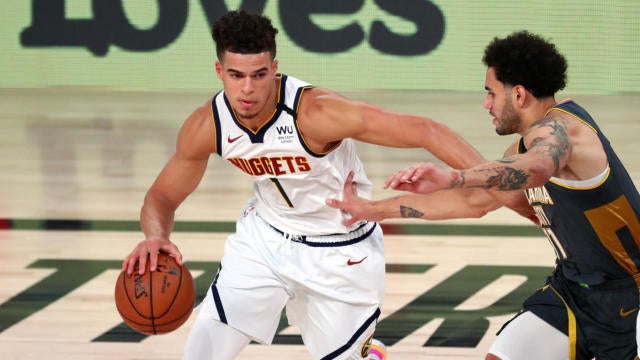 3. The Phoenix Suns | Yes, the Phoenix Suns, or "6-0" on Twitter as they call themselves. The Suns haven't lost in the 'Bubble,' and have been playing some good basketball. They're making quite the run for that 8-seed in the west and look to remain "hot" heading into the playoffs and last couple games of the seeding games.
3.B |The Suns organization having the players' families introduce them in the starting lineup tonight. Us average Joe's think "ah, they're NBA players. They're rich and play basketball for a living. They're having the times of their lives. I wish I was them in a bubble." Let's not get it twisted people…they're humans just like the rest of us and you know deep down they are missing their families like crazy just as we would and life in the bubble as a rich athlete or not probably isn't all sunshine and rainbows. Well done, Suns. You guys get it.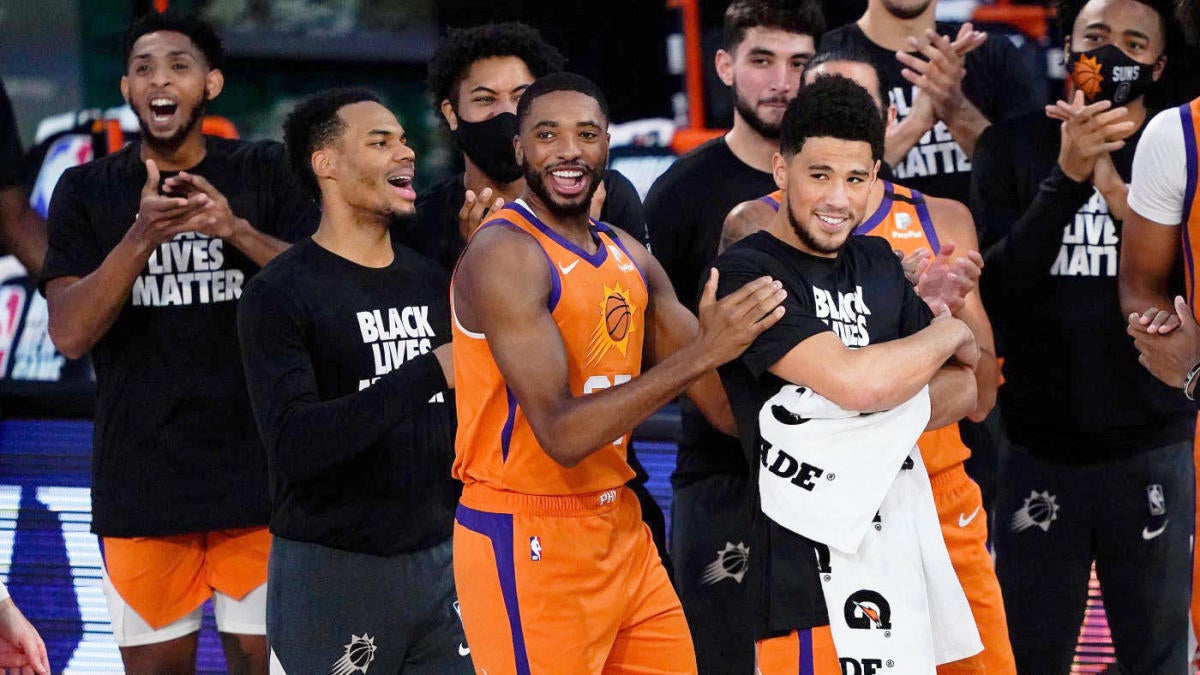 4. T.J. Warren | Do I really need to say anything about this guy? If you've been watching any NBA Bubble Basketball at all, you know exactly why this guy is on my list. This guy is a walking bucket and the 'NBA Bubble MVP.'
5. Adam Silver | This guy is the absolute best at what he does and to me it's not even close. It all started the minute COVID-19 set foot into the NBA. He feared nothing and wasn't afraid to shut his entire league down for the safety of its players, coaches, and staff. He then masterminded the 'NBA Bubble' and absolutely knocked it out of the park. He found a way to make basketball work in a global pandemic and is making others in his position, such as Rob Manfred, look like clowns. Adam Silver, well done my guy. You have done an outstanding job.
---
My Worst
The New Orleans Pelicans and Zion | What in the actual hell happened to the Pelicans and Zion in the 'Bubble?' Here was a team that most people assumed would make a strong run at the Grizzlies for the last playoff spot. Instead, they go 2-4 and fall to the 11 spot in the West. And don't even get me started on the organization and how they've handled Zion. Zion was nothing BUT disappointing in his return to the 'Bubble,' but really, I don't put all of the blame on him. New Orleans heavily restricted his minutes, and why they did that literally no one knows. To all accounts, Zion was completely healthy, outside of being overweight and maybe slightly out of shape. But what do you have to lose? Why not play him? Might be crazy, but isn't the only way to get in "game shape" is by "playing in games?" Really scratched my head at the Pelicans and their performance in the bubble. They were honestly better off saying "hey, NBA, thanks for the 'Bubble' invite, but I think we're going to pass." I mean seriously, what a waste of time. Instead of being in the playoff picture, they're eliminated and planning for yet another ping pong ball in the Draft Lottery. Also, Lonzo Ball…..trash. 🗑
2. Milwaukee Bucks Defense | I'm a Bucks fan and I'm not in panic mode. I could go off on a rant here, but I'm going to keep it short and sweet and to the point. The Bucks are still the best team in the NBA, but I'd be lying if I said I wasn't a little concerned with their performance over the course of the last three games. The Bucks are the the #1 rated defense in the league, but have been damn near the worst over the last week or so. They've given up 70+ points in the first half in their last 3 games and seem to have forgotten how to defend the 3-point shot. The Bucks have secured the #1 seed in the East and I'm hoping they're just taking it easy and trying to get back in shape before the playoffs, but my goodness have they been hard to watch lately.
3. LA Clippers Trash Talking Dame Lillard | If there's one player you don't want to add fuel to their fire, it's Damian Lillard. Okay, so what, Dame missed two huge free throws down the stretch against the Clippers the other night. But even Jordan and Kobe missed big shots. But let's not forget all the gigantic clutch shots Dame has hit. After he missed those free throws, Pat Beverley and Paul George clown Damian Lillard and I thought it was a trash, immature move on their end. Lillard has single handedly sent both of those players home off of big shots, and Lillard is absolutely right in saying "The reason why they're reacting like that is what they expect from me, which is a sign of respect and it shows what I've done at a high clip," Lillard said afterwards. "I'm not offended by it. If anything, it should tell you how much it hurt them, what I put them through in those situations previously." Enough said! Oh, and did I mention Lillard the next time out dropped 51? Be careful what you wish for PG and Pat Beverley.
---
Overall, I love what I've seen so far in the 'Bubble', and I'm so glad basketball is back. I hope my Bucks can get back on track and I look forward to a fun and entertaining playoff run.
(P.S. – Damian Lillard has 61 against the Mavs as I close this out.)
---
(If you're looking for some free entertainment, follow @AsteriskTour on Twitter. Absolute COMEDY!)